Seminar on Stock Market Investment and Trading Strategy
September 28, 2019 @ 11:00 am

-

1:00 pm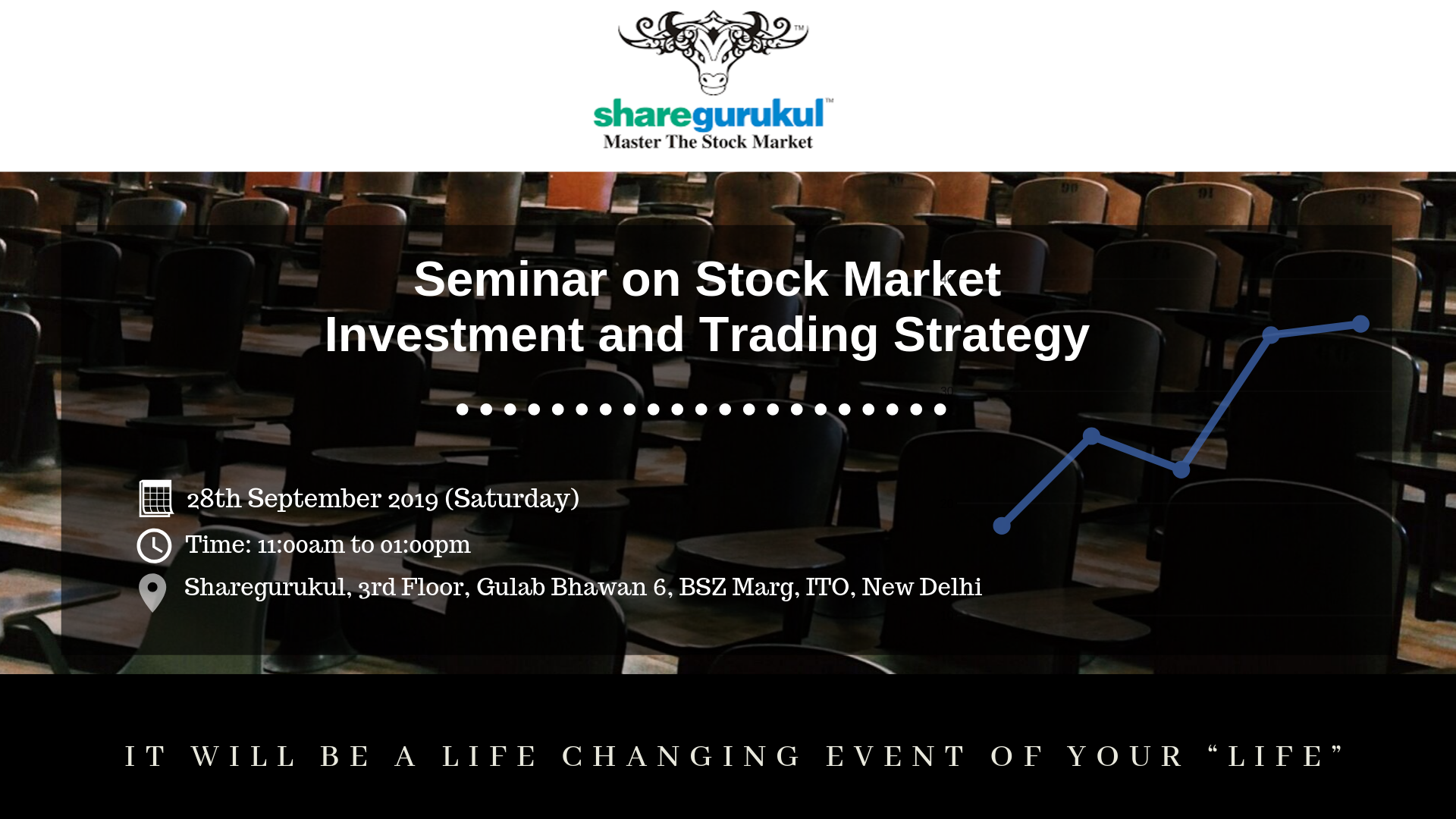 Learn How to Make Passive Income from Stock Market
It will be a life changing event of your "life"
In stock market there are only 1% investor or trader who book a consistent profit every day.
Do you know why?
They don't trade blindly.
Here in this seminar, you will learn how you will increase your trading strike rate with confidence.
Over 80% students trained at Share Gurukul book profit everyday.
We will teach you to book your profit in both bearish and bullish market.
What you are going to learn during 2 Hour Seminar
A quick Introduction to Stock Market.
Two approaches of Stock Market Analysis – Technical & Fundamental
Difference between Technical and Fundamental Analysis & usage
Trend Analysis – (this is most important. Your trading decision depends on it).
MFI + Profitunity Trading System
Candlestick + MFI practical application on Metastock
Risk free trading strategies, hedging strategies
Identifying the right stocks to buy & sell and at what price to enter & exit
Introduction to Derivatives, Derivatives are instruments to manage financial risks
Who is the Trainer?
Mr. Ashok Jain
One of the most well-known faces in the Stock Trading, Technical Analysis & Equity Research.
Mr. Ashok Jain has more than 45 years of experience in the stock markets.
He has developed trading desks for various financial institutions making him an authority on Technical Analysis
He has trained over 5,000 students, traders & investors
Not only teaches technical analysis but trains you to master your trading strategies in live market